Turret 111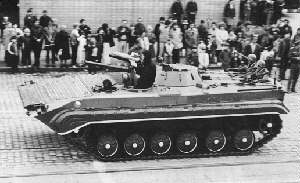 Various add on items may be added to the turret and can assist in identification. These items can include smoke greande launchers, spotlights, stowage racks or boxes, handrails and snorkels to name a few of the major ones.
A BMP-1 has no launchers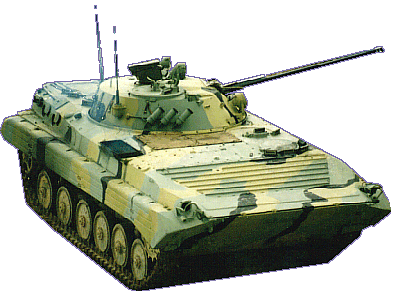 Now the later model BMP-2 does have a bank of three on each side of the turret.
Be aware that because many of those items can be added or deleted or lost in battle. They may not provide positive identification but can narrow the field. Smoke grenade launchers by their presence or absence can assist.